CRAFTSMAN Mechanics Tools Kit with 3 Drawer Box – 216-Piece
The 216-piece VERSASTACK 3-DRAWER MECHANICS TOOL SET features three drawers and can be stacked on or under other VERSASTACK components. The CRAFTSMAN VERSASTACK system is a flexible platform that allows for many different combinations of storage solutions based on the user's needs. The mechanic set is filled with a complete 216-piece assortment of mechanics tools to tackle any task. This set includes ratchets, wrenches, sockets, and accessories that make it the perfect assortment for a semi-pro, automotive enthusiast, & do-it-yourselfer, automotive enthusiast, or semi-pro user. Nothing beats having the right tools for the right job and nothing beats having the right storage solution to keep your tools organized.
CORROSION RESISTANCE: Mechanics toolset has a full polish chrome finish
MINIMAL ARC SWING: Toolsets for mechanics include 72-tooth ratchets in 2 drive sizes
INCREASED TORQUE: Mechanical toolset has a 6-point socket with a fastener
QUICK SIZE IDENTIFICATION: Large Markings
Meets Or Exceed ASME Specifications
Compatible with CRAFTSMAN VERSASTACK System CMST60406, CMST60403, CMST17835, CMST17830, CMST17825, CMST17809, CMST17824
Here are other Craftsman Tool Set with Drawer Box you may like.
$114.99
$209.99
as of September 6, 2023 5:50 am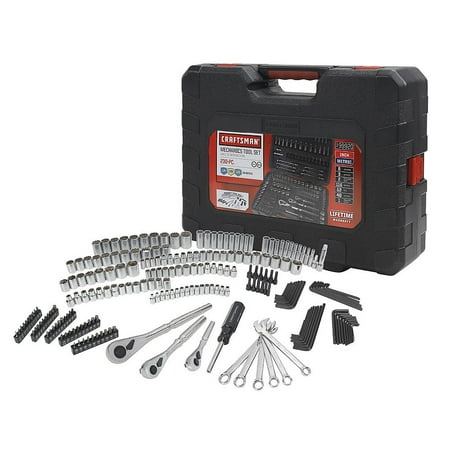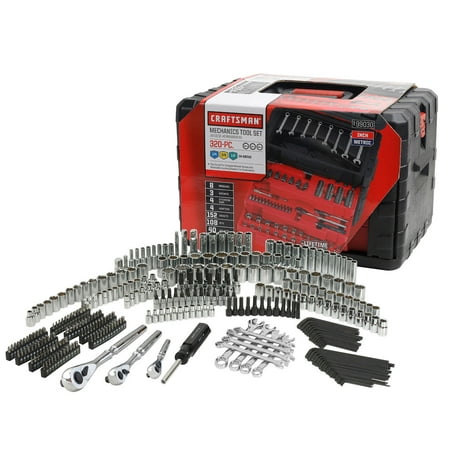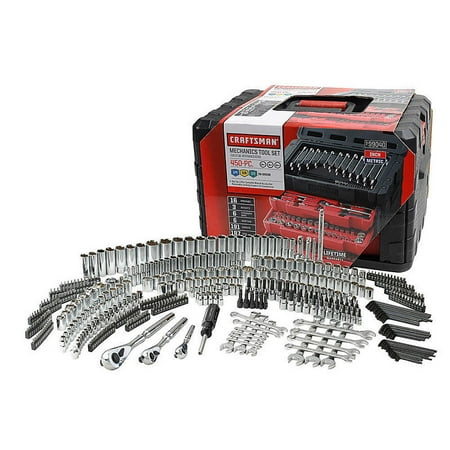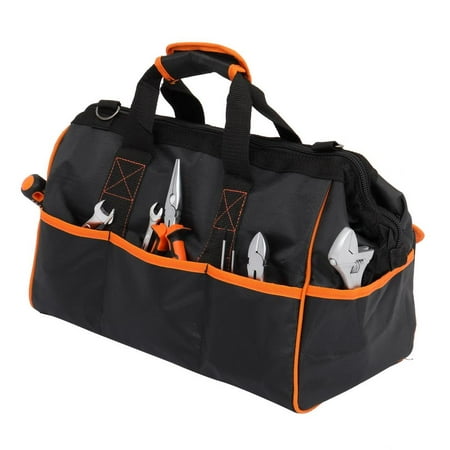 $60.19
$159.99
out of stock